The 2012 campaign, "Hope Comes in Many Flavors" increased awareness and helped Hungry Howie's Pizza raise an additional $290,000 to donate to the National Breast Cancer Foundation. With updated television, in-store awareness posters for employees and bracelets added to the marketing campaign of print, free pizza giveaways and social media, this was the most successful campaign out of all four years. Starting the campaign with 151K Facebook likes, within 8 days of the 2012 campaign being live we gained 10,000 new likes and now Hungry Howie's Pizza boasts over 220K likes and continuing to gain more raving fans.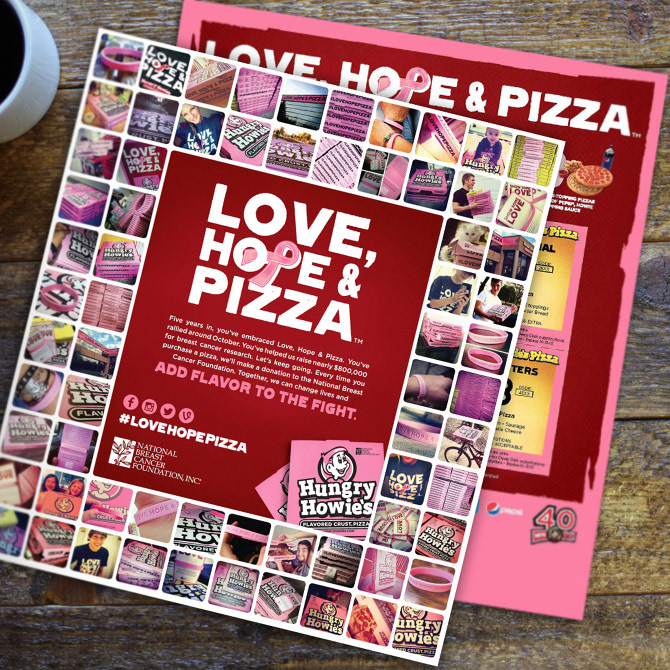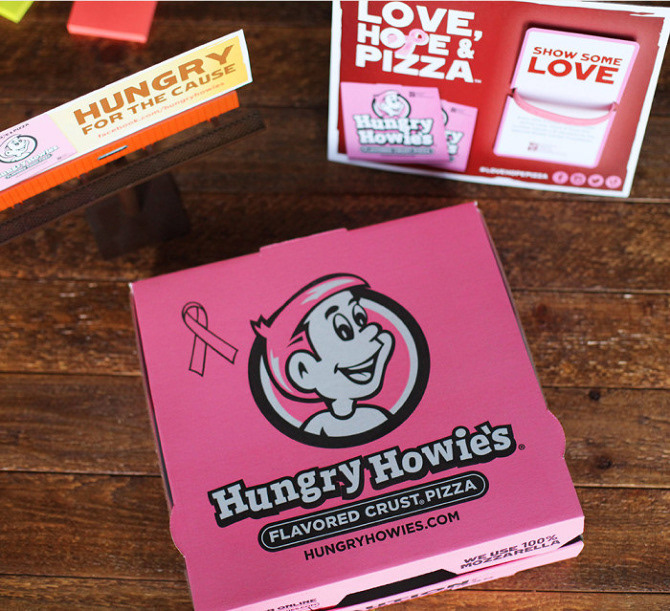 Howie's created bracelets customers could purchase for $1. We created an engaging card the bracelets could wrap around and be displayed on restaurant counters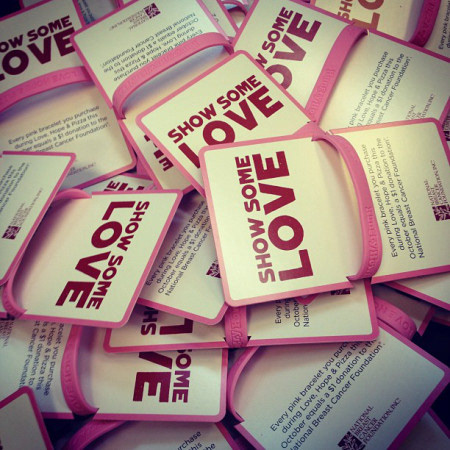 The Love, Hope & Pizza campaign for 2012 was the most successful ever. And social was a big part of that push. Even before the launch date, employees from Howie's locations couldn't help but post up photos of all the materials.